As travelers increasingly seek restorative, mind-body rejuvenation from their hotel stays, having the right mix of wellness amenities and facilities is key to meeting guest expectations. While expansive spas and healthy dining are baseline features, truly exemplary wellness hotels integrate a holistic ecosystem of amenities seamlessly embedded throughout the entire property.
This blog will explore the top 20 most essential amenities to include in wellness hotel concepts aspiring to serve this rapidly growing market segment.
What Amenities Should You Include In Your Wellness Hotel?
Here are the top services you should include in your wellness hotel.
Cutting-Edge Fitness Facilities
With fitness a central pillar of wellness lifestyles, provide diverse modalities, custom programming, and integration with outdoor recreation.
State-of-the-Art Gym
An expansive, 24/7 fitness center with cardio machines, weights, functional training gear, and virtual trainers allows guests to continue usual routines.
Group Movement Studios
Yoga, Pilates, barre, and aerobics studios enable guided sessions in specialty modalities with optimal flooring, equipment, and audio systems.
Bodywork and Recovery
Include recovery tools like cryotherapy, compression boots, massage therapy rooms, and guided stretching areas.
Track and Trails
Well-marked running/hiking trails mapped by distance, integrated outdoor workout stations, and walking tracks motivate activity in nature.
Lap and Leisure Pools
Indoor or outdoor pool facilities allow guests to maintain aquatic fitness regimens. Design options include lap lanes, classes, hot tubs, and leisure areas.
Integrative Health Services
In-house specialists providing modalities like acupuncture, naturopathy, energy healing, and scientific wellness solutions meet growing interest in blending wellbeing approaches.
Acupuncture and Eastern Medicine
Offer traditional Chinese medicine services like acupuncture, cupping, and herbal consultations to restore natural harmony.
Naturopathic and Functional Medicine
Naturopathic doctors and functional MDs address the root causes of health issues through nutrition, supplements, and lifestyle changes.
Energy Healing
Provide holistic modalities like reiki, sound baths, and light therapy that balance the body's energy systems and nurture overall wellness.
Scientific Wellness
Innovative solutions like biometric analysis, nutrigenomics, IV therapy, and supplements elevate health through data-based precision interventions.
Wellness Consulting
Wellness advisers assess visitor needs and create fully customized wellbeing programs incorporating various modalities, fitness, nutrition, and coaching.
Serene, Restorative Indoor Spaces
Through intentional design, services, and technology these specialized venues promote deep relaxation, meditation, and revitalization.
Meditation Spaces
Dedicated rooms set up for meditation with calming elements like soft seating, peaceful art, low lighting, and soundscapes facilitate mindfulness.
Relaxation Lounges
Casual spaces for relaxing between treatments with zero gravity chairs, tranquility pools, herbal tea bars, and sleep pods offer pure downtime.
Halotherapy Salt Rooms
Dry salt therapy environments help improve respiratory health and skin conditions while providing soothing ambience for relaxation.
Digital Wellness Tech
Integration of physiological monitoring, meditation & breathing apps, neuroacoustic music, and biometric analysis fosters self-care.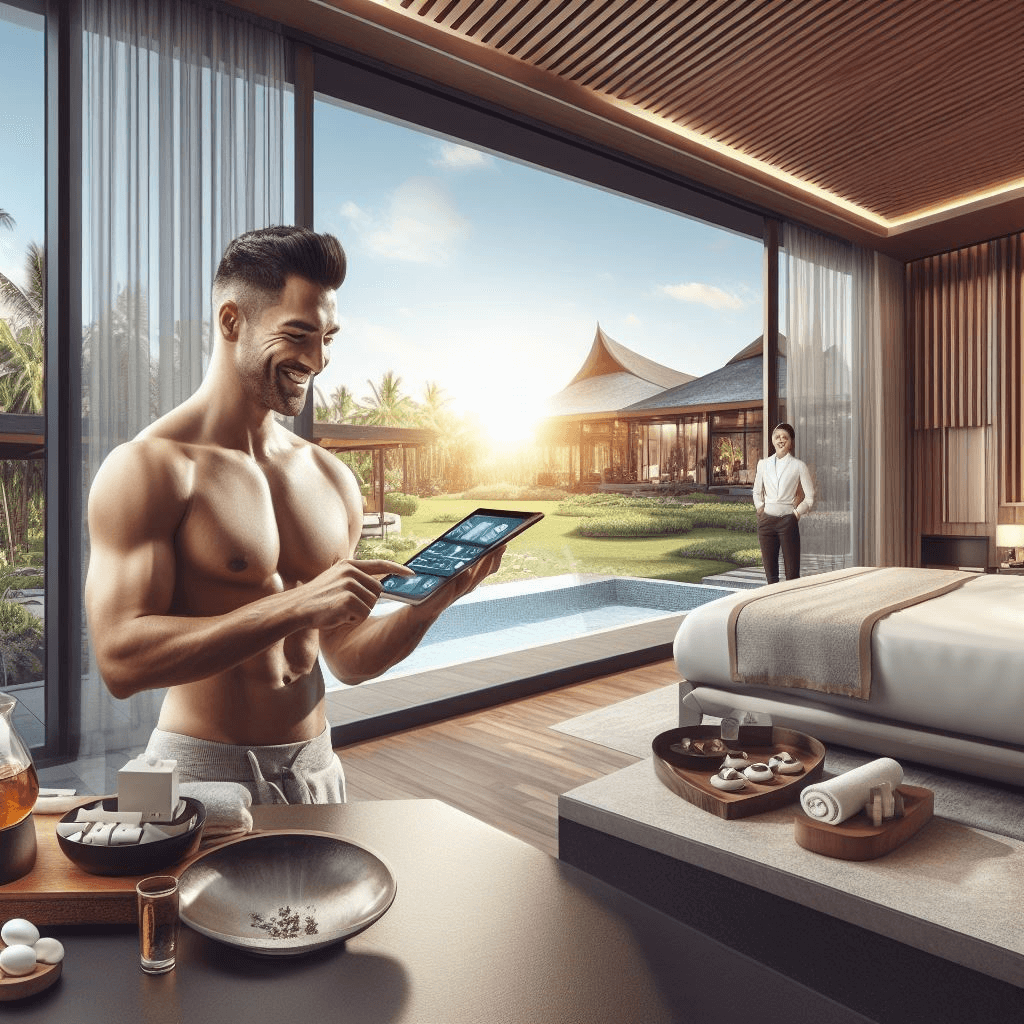 Spa Facilities
Expansive spa programming in dedicated facilities provides pampering treatments from massage to facials, wet rooms, saunas, and whirlpools.
Design for Nature Immersion
Thoughtful indoor and outdoor spaces fully integrate nature to capture its restorative benefits for mind, body, and spirit.
Biophilic Design
Evoking nature through patterns, lighting, greenspaces, natural materials and views creates an inherently calming backdrop throughout the property.
Soothing Gardens
Meditation gardens, labyrinths, Zen rock gardens, watsu massage pools, and relaxing water features offer sanctuary.
Grounds and Trails
Wander-worthy walking paths, nature observation points, outdoor reading nooks, and lush native landscaping encourage time outside.
Recreational Offerings
Activities like hiking, cycling, water sports, and area excursions promote active engagement with the surrounding natural environment.
Sustainable Farm/Garden
An onsite organic garden, chicken coop, bee colony, greenhouse, and orchard provide ultra-local ingredients.
Sleep Health and Optimization
Allow guests to achieve optimal rest through personalized sleep profiles, selected amenities, and integrative technology.
Sleep Monitoring Tools
Wearable rings, contactless pads, and sleep apps analyze individual sleep habits and patterns to offer science-based recommendations.
Soundproofing and Blackout Controls
Proper sound dampening, white noise machines, blackout window treatments, and device docking stations minimize sleep disruptions.
Circadian Lighting Design
Tunable LEDs programmed with healthy light rhythms help reset and regulate the body's sleep-wake cycles.
Curated Bedding
Provide sleep-enhancing mattresses, pillows, linens and blankets from premier sleep brands allowing product trial during stays.
Aromatherapy
Calming, relaxing sprays, oils, and diffusers help cue the mind and body for restful sleep.
Final Word
As wellness becomes a core trip motivation, essential hotel amenities must provide diverse facets supporting guests' mind-body-spirit renewal. Emersion Wellness partners with properties to conduct wellness amenity audits, make recommendations for capital improvements and expansions, and develop appropriate positioning strategies to meet discerning wellness traveler expectations. 
Contact us to evaluate how your amenities measure up in this rapidly evolving market.
See Also: Top 10 Weight Loss Business Ideas for Hotel Revenue Generation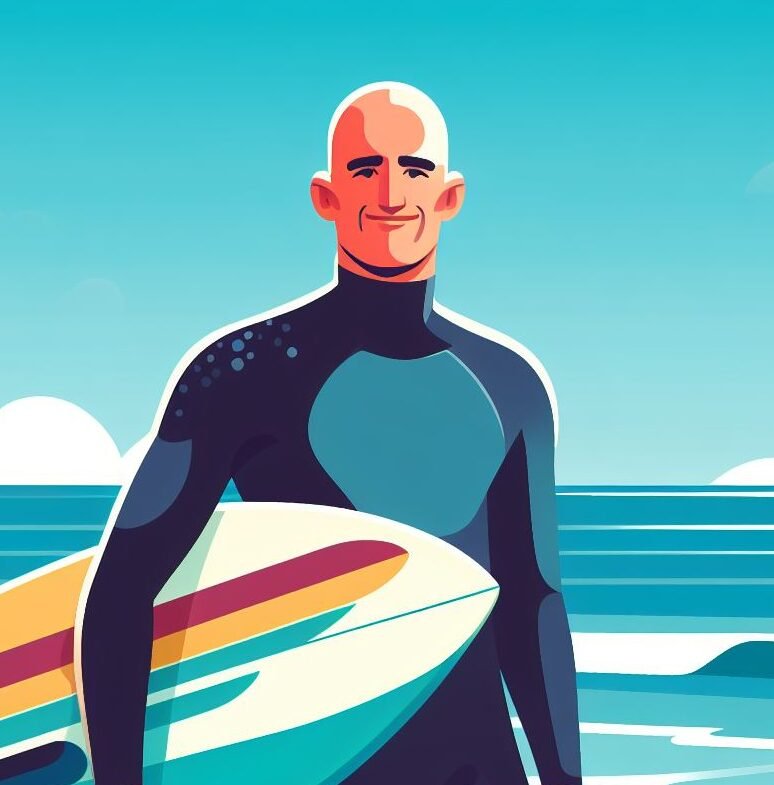 I'm Nathan Baws, a nutrition nerd, exercise and weight loss expert, and an unwavering advocate for good health. As the founder of Emersion Wellness, I'm passionate about crafting Seamless Weight Loss Programs to supercharge hotel revenue and transform lives. We've pioneered the World's First Plug & Play Weight Loss Programs for top hotels and resorts, sparking a wellness revolution. Beyond my professional journey, you'll often find me hiking, swimming, and riding the waves, embracing every moment in nature. Join me on this exhilarating journey towards diet, health and wellness.