Sales prospecting is the crucial process of identifying and engaging potential new customers to generate leads and drive conversions. For hotel owners and revenue managers, creative prospecting strategies are essential to filling rooms in today's competitive marketplace. This article explores innovative ways to identify sales prospects across different segments and successfully convert them into booked guests.
Table of Contents
Mine Your Existing Customer Database
Past guests represent a highly valuable sales prospecting pool to focus on. Segment your customer database by factors like:
Recency, Frequency, Spend
Recent repeat visitors who book often and spend more make great targets for specialized offers to drive higher loyalty.
Group Size and Type
Mine data on group sizes and types who have stayed in the past, then tailor group packages and room blocks to attract similar prospects.
Special Occasions
Look for upcoming anniversaries, birthdays, or other milestones of repeat guests. Incentivize a return visit to celebrate their occasion.
Geography
Note key feeder markets of loyal guests. Target those regions with special localized promotions.
Leverage Third-Party Guest Data
Valuable prospect data can be accessed through third-party sources:
Online Travel Agencies
Major OTAs have marketing solutions providing insights into potential guests viewing or shopping for your listing. Retarget these fresh leads.
Local Tourism Boards
DMO websites contain visitor profiles and demographic data on key feeder markets for prospecting.
Review Sites
Leads stay visible through reviews. Engage them personally to consider rebooking directly next visit.
Social Media Insights
Visitor demographics and intent signals on social channels inform prospecting. Create lookalike audiences.
Search Online Listings and Directories
Major online directories contain user data to uncover sales prospects:
Search Local Business Listings
Platforms like Google My Business allow filtering by categories like "frequently in area" to find nearby prospects.
Explore Local Events Calendars
Identify conferences, trade shows, and large events with attendee profiles overlapping your target segments.
Join Relevant Online Communities
Participate in specialty forums or social groups aligned to your audience types to connect with prospects.
Analyze Competitor Websites
Learn more about audiences your competitors attract through their site analytics and mentioned key segments.
Use Offline Methods to Discover Prospects
Traditional offline channels still unlock quality prospects through networking and local connections:
Attend Industry Events and Conferences
Meeting planners, corporate travel coordinators, tour operators, and other leads attend many industry events.
Partner with Local Venues
Become the exclusive hotel for nearby concert halls, stadiums, wedding venues, etc. where you can connect directly with attendees.
Get Involved Locally
Join the chamber of commerce to meet other business owners. Sponsor local charities and events to network.
Request Referrals from Past Guests
Happy guests, especially locals, often voluntarily refer friends and colleagues. Incentivize referrals.
Create Target Prospecting Lists
Compile lead lists from all sources into segmented prospecting lists, such as:
Corporations
Reach out to local companies for discounted group rates for business travel and events.
Event Planners
Connect with planners of large conferences, trade shows, and events coming to the area.
Tour Operators
Pitch inclusion in tour packages and itineraries aligned to your property's location and audience.
Social Groups
Target specialized niche interest groups on social media with member profiles matching your targets.
Conduct Outreach Campaigns to Convert Prospects
With target prospect lists and profiles, conduct focused campaigns to convert leads:
Create Tailored Pitches
Personalize and customize pitches based on the prospect's unique needs and interests.
Provide Valuable Offers
Prospects need compelling incentives to consider you. Provide exclusive discounted rates, value-adds, and packages.
Use Multi-Channel Nurturing
Follow up across email, social media, and ads using tracking links to gauge engagement.
Build Personal Connections
Sales is still driven through human relationships. Take time to establish rapport with prospects.
Overcome Objections
Anticipate and address possible hesitations or objections to securing the booking.
Conclusion
Dedicated prospecting leveraging both data and human outreach results in more bookings. To discuss developing a targeted sales strategy for your hotel, schedule a consultation with Emersion Wellness today. Our hospitality sales experts can help you transform prospects into guests.
See Also: How to Run a Hotel Business Successfully - Revenue Boosting Strategies for Hotel Owners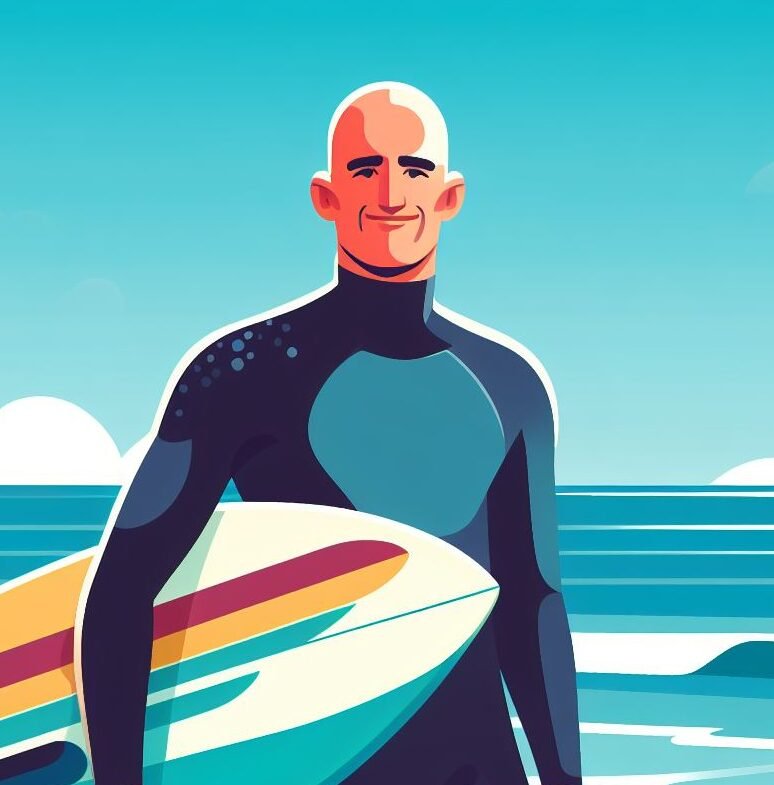 I'm Nathan Baws, a nutrition nerd, exercise and weight loss expert, and an unwavering advocate for good health. As the founder of Emersion Wellness, I'm passionate about crafting Seamless Weight Loss Programs to supercharge hotel revenue and transform lives. We've pioneered the World's First Plug & Play Weight Loss Programs for top hotels and resorts, sparking a wellness revolution. Beyond my professional journey, you'll often find me hiking, swimming, and riding the waves, embracing every moment in nature. Join me on this exhilarating journey towards diet, health and wellness.