Business travelers make up a crucial segment of hotels across the country. While individual leisure tourists come and go, corporate road warriors represent reliable repeat customers who drive substantial room revenue through consistent bookings. For properties located in commercial hubs or near major companies, attracting corporate travelers and becoming their hotel of choice is key to profitability.
But with this audience, simply having available rooms is not enough. Savvy business travelers are selective, opting for properties that understand their unique needs and provide tailored experiences to maximize productivity and ease while working on the road. They value conveniences and amenities that upgrade time outside company offices and meetings.
So, how can you make your hotel irresistible to corporate travelers in your area? Use the strategies and tips outlined in this guide to create stays catered specifically to road warriors. By becoming a property business guests want to return to again and again, you can unlock major revenue potential by securing consistent, loyal bookings in this high-value segment. Keep reading to learn insider secrets to filling rooms with corporate travelers.
Table of Contents
How To Sell Your Business Hotel Room To Your Potential Clients?
Effective tricks will work wonders if you implement them correctly to sell business hotel rooms fast.
Incorporate Loyalty Perks and Corporate Status Business Hotel Room
In addition to amenities, road warriors look for hotels that reward their loyalty and frequent business with special perks and incentives. Consider upgrading superior room types or early/late check-in/out times to elite status program members. Allow guests to earn points per stay that can be redeemed for free nights later. Offer complimentary breakfast, parking, Wi-Fi, or other on-site amenities as a gesture of appreciation. Leave welcome gifts like snacks, beverages, or branded items in rooms upon arrival for returning guests. Double loyalty points, arrange exclusive corporate rates, or craft special packages for top clients to inspire repeat business. Make your frequent business travelers feel valued through preferential treatment - it will build brand preference and drive bookings.
Smoothing Friction in Booking and Billing for Business Hotel Room
Hassle-free reservations and consolidated, streamlined billing are also appealing draws when corporate travelers choose where to book their work stays. Integrate with key travel management platforms like Concur, AmTrav, and others so that booking through company portals is smooth and seamless. Provide corporate codes, discounted rates, or specially-priced packages to simplify rate selection. Offer clear, consolidated billing and invoicing options so that all room charges can easily be tied to a company's travel and expenses system. Accept virtual credit cards from companies and have clear payment term policies for company-paid stays to prevent confusion. The easier you make payment and booking processes, the more attractive your rooms will be.
Designing Common Areas for Work and Productivity for Business Hotel Room
Beyond just guest rooms, provide work-friendly common areas suited to business travelers' needs. Create lounge areas in lobbies with ample, well-spaced seating options, plenty of power outlets, and strong Wi-Fi to enable impromptu small group meetings. Make your breakfast area conducive to grabbing a quick bite with high-top tables and convenient grab-and-go stations. Maintain conference rooms equipped with the latest presentation technology and configured for sound privacy during calls and video meetings. Designate quiet spots like separate reading rooms or cubicle spaces for heads-down work. Ensure guest rooms have ergonomic desk spaces and task lighting to prevent eye strain.
Catering to Business Travelers' Dining Needs
When it comes to food and beverage, opt for quick yet quality options to fuel busy workdays. For breakfast, feature express choices like hot breakfast sandwiches, Greek yogurts, oatmeal cups, and pastries for easy takeaway. In restaurants, ensure the menu has filling salads, grain bowls, sandwiches, and other fast-casual fare. Stock snacks like protein bars, trail mix packets, and beef jerky as part of in-room dining selections. Allow guests to easily take any menu items or drinks with disposable containers and cups - provide spill-proof lids and sleeves, too. Set up pour-over coffee, espresso, and hot tea stations to help give mornings a productive jumpstart. Come evening, offer comfort foods like flatbread pizzas, street tacos, and stir fry bowls to satisfy without slowing anyone down.
Bringing Local Flavor to Business Stays to your Business Hotel Room
Though road warriors frequently travel for business, they still want to experience a destination's local culture during their free time. Provide curated recommendations in guest rooms spotlighting authentic local eateries, popular microbreweries, arts and entertainment options, local shopping areas, and other neighborhood gems business travelers might enjoy exploring. Make arrangements with popular restaurants, boutique fitness studios, cultural attractions, and more to secure discounts or perks for your guest - provide keychains with partner deals or printed guides outlining your personalized recommendations. Gift small treats showcasing foodie finds from local purveyors and artisans to give a true taste of the place. Use hyper-local design elements, menus, retail products, and amenities to immerse visitors - collaborate with regional creatives, food growers, craftspeople, and other partners to showcase area talent.
Offer Top Amenities Business Travelers Rely On
To attract corporate clientele, your rooms must provide the amenities these guests expect and rely on to stay productive on the road. Be sure to outfit spaces with generous workspaces like desks and ergonomic chairs, ample lighting, and plentiful outlets for charging devices. Upgrade to high-speed, reliable wireless internet - spring for the fastest speeds you can to enable seamless streaming and downloading. Install LCD HD TVs with HDMI ports for screen sharing during impromptu meetings. Make sure bathrooms are spacious and stocked with upscale toiletries and robes. Provide mini-fridges, microwaves, and in-room coffeemakers for convenience. Enable swift digital check-in/out with room keys in apps. To increase productivity, go above and beyond with lobby refreshment stations, 24/7 fitness centers, and complimentary printing/faxing services.
Smoothing the Journey to and From Your Property
Lastly, focus on making travel to and from your hotel as smooth and simple as possible. Provide detailed maps and directions from major airports, train stations, and highways to prevent guests from getting lost en route. Offer free shuttle service, bike rentals, or Uber/Lyft discount codes to eliminate transportation headaches. Make parking convenient with easy check-in/out, ample spots for all vehicle types - including charging stations for electric cars - and accessible valet options. Situate your property an easy walk, public transit ride, or quick drive away from major business centers, convention complexes, and commercial hubs. Have printed directions on hand to popular spots and numbers for reliable car services to aid off-site travel. The more seamless you can make logistics, the less stressed travelers will feel navigating a new city.
Partnering for Success Attracting Corporate Travelers
With perks tailored specifically to corporate travelers plus frictionless stays from booking to billing, your property will become a go-to choice for repeat business. Partner with revenue management experts like Emersion Wellness to develop data-backed strategies to attract corporate bookings profitably. Reach out today to get started maximizing this lucrative segment.
FAQs
What specific amenities are most valued by corporate travelers?

Road warriors rely heavily on fast, reliable Wi-Fi capable of video calls, large downloads, and ample power outlets to keep devices charged. Spacious, well-lit workstations, whether full desks or tables, and ergonomic chairs are essential. Fitness centers are open 24/7 and provide consistency when early/late hours are kept. Upscale bath amenities like high-end toiletries, plush robes, and oversized towels elevate the guest experience. Business travelers appreciate little luxuries and comforts during hectic trips. Loyalty programs providing earned perks and rewards memberships drive repeat business from corporate clientele.

What can hotels do to make the reservation and payment process smoother for business guests?

Integrating your property's booking system with major travel management platforms streamlines booking through company portals. Discounted rates, packages, and promotions tailored to corporate travelers simplify rate selection. Enabling virtual card payments, securing stored payment info, and quickly generating detailed invoices help consolidate charges easily into companies' travel reporting systems. Offering additional conveniences like pre-pay discounted rates, contracted rates for volume bookings, and billing in preferred foreign currencies also smooth friction points in the booking and payment process.

What are some examples of work-friendly common area accommodations?

Lobbies styled with plush seating grouped to enable small meetings, coworking spaces with desks, and dedicated quiet nooks for focused work make for accommodating environments. Fast Wi-Fi and abundant power outlets facilitate productivity. Breakfast spaces configured for quick meals - standing counters, grab-and-go stations, high-top community tables - help busy guests maximize time. On-site business centers with printing/faxing services, computer workstations, and conference phones are valued. Meeting rooms equipped with large screens, video-conferencing capabilities, whiteboards, and small group seating arrangements are also handy.

What types of dining discounts or perks are effective for corporate travelers?

Waiving grab-and-go fees, providing free breakfast vouchers, and discounting breakfast packages incentivize waking up on-site vs off-site. Happy hour dining promotions give road warriors affordable, convenient after-work options. Credit toward food and beverages keeps dining dollars in-house. Bundled "breakfast included" rates add value without the revenue risks of complimentary offerings. Discounts on rooms with stipulations like "plus 25% off all meals" boost on-property expenditures, too.

How do hotels build lasting brand loyalty with business travelers?

The keys are providing consistent quality stays, anticipating needs to reduce friction, and rewarding repeat visits. Road warriors value personalized recognition and service - being addressed by name, knowing their company's billing procedures, and recognizing preferences like room location, coffee strength, or snack choices. They also appreciate meaningful loyalty perks that upgrade stays, like room upgrades, early check-in, free amenities, points/redemptions, members-only rates, and offers. Making every stay smooth and the client feel valued earns trust and repeat business.

What creative ways for hotels to immerse guests in the local area?

Providing insider recommendations from staff on favorite hidden gems - hikes, mom-and-pop shops, favorite happy hours, etc - makes business travelers feel plugged in. Curating welcome packets that gift artisan edibles, branded gear from local startups, discounts/gift cards to area boutiques, and guides to the up-and-coming neighborhood coffee shops are appreciated. Restaurants and in-room dining can source ingredients from nearby purveyors, serve regional cuisine, and decorate with items from area artists and craftspeople to surround visitors with local flair.
Contact us for more details
Also Read: How to Increase Bar Sales in Your Restaurant?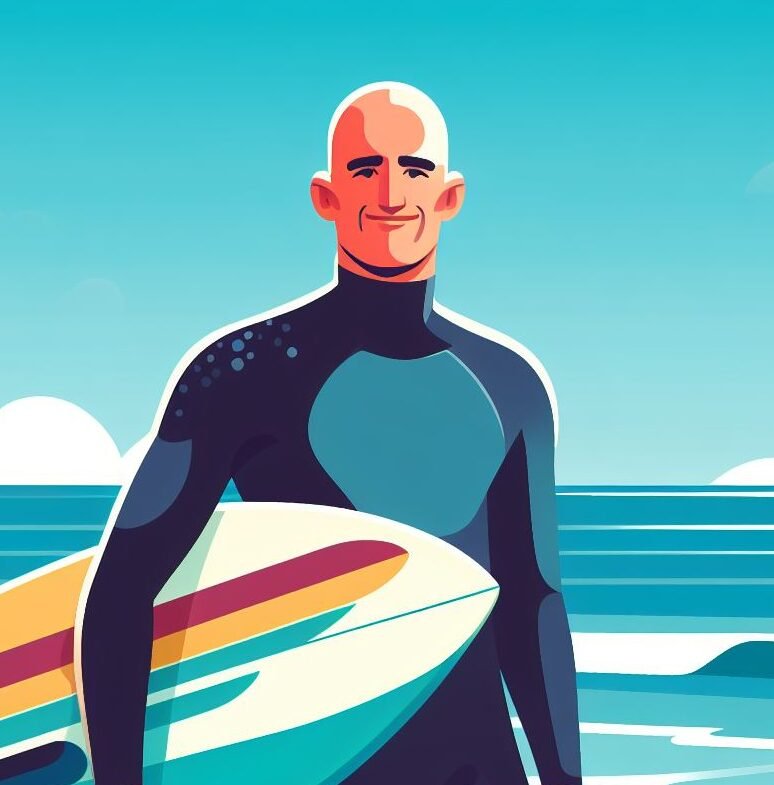 I'm Nathan Baws, a nutrition nerd, exercise and weight loss expert, and an unwavering advocate for good health. As the founder of Emersion Wellness, I'm passionate about crafting Seamless Weight Loss Programs to supercharge hotel revenue and transform lives. We've pioneered the World's First Plug & Play Weight Loss Programs for top hotels and resorts, sparking a wellness revolution. Beyond my professional journey, you'll often find me hiking, swimming, and riding the waves, embracing every moment in nature. Join me on this exhilarating journey towards diet, health and wellness.