In the competitive world of hospitality, maximizing profits is a top priority for hotel owners and managers. When it comes to group sales, the right strategies can make all the difference. In this guide, we will delve into five effective hotel group sales strategies that can elevate your revenue. Whether you're a boutique hotel or a large resort, these tactics can help you fill rooms, increase bookings, and optimize your group sales efforts. Join us as we explore these strategies, and discover how Emersion Wellness can be your trusted partner in achieving remarkable revenue growth.
1. Leveraging Data for Targeted Marketing
In today's digital age, data is a goldmine for hoteliers. Effective use of data analytics allows you to understand your target audience better. By collecting and analyzing guest data, you can create personalized marketing campaigns that resonate with potential group bookings.
Emersion Wellness excels in data-driven marketing strategies. Our experts can help you gather and analyze data, providing insights that guide your marketing efforts. With this approach, you can tailor your promotions, special offers, and packages to cater specifically to the needs and preferences of group travelers, boosting your booking rates.
2. Streamlined Booking Process
One of the main concerns for group travel planners is the ease of booking multiple rooms or spaces. Streamlining the booking process can make a significant difference in attracting and retaining group bookings.
Emersion Wellness offers advanced booking systems that simplify group reservations. Our user-friendly interfaces and customizable options ensure that group organizers can make reservations effortlessly, leading to a hassle-free experience for both you and your guests.
2.1 Mobile Booking Accessibility
Mobile accessibility is crucial in the contemporary landscape. Many group organizers and guests prefer to book accommodations and event spaces on their smartphones and tablets. Therefore, your booking system must be mobile-friendly.
Emersion Wellness provides responsive and mobile-optimized booking solutions. We understand the significance of providing a seamless mobile booking experience, ensuring that group bookings can be made anytime, anywhere.
3. Flexible Cancellation Policies
In the world of group bookings, flexibility is essential. Group organizers often need to make changes or cancellations due to unforeseen circumstances. By offering flexible cancellation policies, you can attract more group bookings and create trust among your guests.
Emersion Wellness can work with you to create adaptable cancellation policies that meet the needs of group travelers. Our expertise in crafting guest-centric policies ensures that group organizers and guests feel confident when making reservations with your property.
4. Effective Marketing Collaterals
Your marketing collaterals, including brochures, websites, and social media, play a crucial role in attracting group bookings. These materials should not only provide information about your property but also showcase the unique experiences and benefits you offer to group travelers.
Emersion Wellness specializes in crafting persuasive marketing materials. We help you highlight the value and experiences your property provides to group guests, making your hotel an irresistible choice for events, conferences, and gatherings.
4.1 Compelling Visuals
Visuals are a powerful tool in marketing. High-quality images and videos of your property and event spaces can leave a lasting impression on potential group organizers. Emersion Wellness offers professional photography and videography services to capture the essence of your hotel and event venues.
5. Cultivating Strong Relationships
Building lasting relationships with event planners, corporate clients, and travel agencies is a key to a successful group sales strategy. These relationships can result in repeat business, referrals, and a steady stream of group bookings.
Emersion Wellness understands the importance of relationship-building in the hospitality industry. Through strategic partnerships and networking opportunities, we can connect you with influential players in the event and travel sectors. By expanding your network, you can significantly increase your group bookings and enhance your hotel's profitability.
Conclusion
In your journey to maximize your hotel's profits through group sales, the strategies outlined here are invaluable. Leveraging data for targeted marketing, streamlining the booking process, offering flexible cancellation policies, creating effective marketing collaterals, and cultivating strong relationships are essential components of a successful approach.
Emersion Wellness stands ready to support your efforts in implementing these strategies. We bring our deep industry knowledge and commitment to your success, ensuring that your hotel achieves remarkable revenue growth. Contact Emersion Wellness today and discover how we can be your strategic partner in taking your group sales to new heights. Don't miss out on the opportunity to transform your hotel into a group booking powerhouse with our tailored solutions. Maximize your revenue, enhance your guest experience, and embrace a brighter future for your hotel business.
See Also: How to Run a Hotel Business Successfully: Revenue-Boosting Strategies for Hotel Owners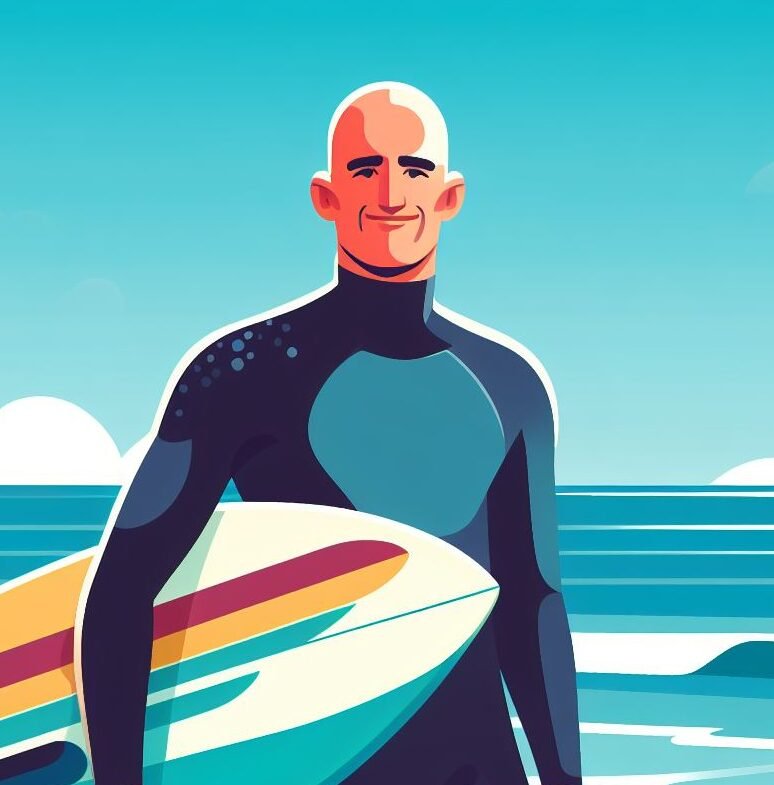 I'm Nathan Baws, a nutrition nerd, exercise and weight loss expert, and an unwavering advocate for good health. As the founder of Emersion Wellness, I'm passionate about crafting Seamless Weight Loss Programs to supercharge hotel revenue and transform lives. We've pioneered the World's First Plug & Play Weight Loss Programs for top hotels and resorts, sparking a wellness revolution. Beyond my professional journey, you'll often find me hiking, swimming, and riding the waves, embracing every moment in nature. Join me on this exhilarating journey towards diet, health and wellness.