Business travelers represent a highly attractive market segment for hotels. Road warriors value efficiency, productivity, and personalized service when on a work trip. While your property needs to deliver across all fronts, implementing strategies tailored specifically to business guests can help you capture more of this lucrative segment and maximize revenues.
Offer Discounted Corporate and Group Rates
Negotiate discounted "preferred rates" in return for a volume commitment of room nights from local companies. Make it easy to do corporate billing and offer additional incentives like earning airline miles, breakfast credits, WiFi, late checkouts, etc. Provide significant discounts for group bookings like corporate retreats.
Provide Upgraded Rooms and Executive Levels
Business travelers are often willing to pay more for premium space and amenities to be productive on the road. Offer upgraded rooms, executive floors, and suites with enhanced business features, club access, and special services. These carry significantly higher rates.
Ensure Impeccable Wi-Fi Service
Fast, reliable, and secure in-room Wi-Fi is a requirement for conducting business on the go. Invest to deliver Wi-Fi that covers the entire property without dead zones or technical frustrations. Consider making basic Wi-Fi complimentary as an incentive.
Create Stronger Direct Booking Incentives
The most profitable bookings come direct through your website or call center. Provide perks for booking direct like loyalty points, breakfast credits, suite upgrades, early/late checkout, free WiFi, etc. exclusively for your channels. Promote aggressively.
Offer Extended Stay Options
Road warriors on long-term projects need accommodations beyond a few nights. Multi-week and monthly discounted rates encourage extended stays that improve occupancy. Workspaces, kitchens, laundry, and flexible policies also help attract this segment.
Provide Essential Amenities and Services
Offer amenities that make business trips easier like shoe shine, same-day laundry, forgetting toileting kits, printing/delivery services, room service, 24/7 food and beverage, gym, etc. Printed local area guides also come in handy for visitors. 
Design Productive In-Room Workspaces
Upgrade features that facilitate working in the room like large desks, ergonomic chairs, dual monitors and input jacks, task lighting, charging stations, and noise-reducing amenities. Provide tablets with connectivity as well.
Build Strong Corporate Partnerships
Become the preferred hotel for local companies through negotiated corporate rates, streamlined billing, and VIP incentives. Collaborate creatively, cross-promote brands, and develop highly tailored partnerships that benefit both parties.
Gather Feedback and Optimize
Survey business travelers specifically after stays using NPS or other metrics. Look for opportunities to improve their experience such as complimentary breakfast, evening social events, updated fitness facilities, lobby refreshments, etc. Then market these perks.
Train Staff to Treat Business Guests Like VIPs
Emphasize exceptional, personalized services for all guests but especially business travelers. Ensure front desk, concierge, and cleaning staff are prepared to go above and beyond without being asked. Knowledge of loyalty status helps.
In A Nutshell
Business travelers represent a lucrative segment for hotels due to their frequency of stays and willingness to pay more for amenities and services that make work trips more productive. However, this discerning audience has high standards that must be met to earn their loyalty and repeat business.
By implementing strategies tailored specifically to road warriors, hotels can dramatically improve the business traveler experience while capturing greater share of corporate demand. Upgraded room types, discounted group rates, seamless Wi-Fi, direct booking perks, extended stay options, executive lounge access, and personalized services show you value their business.
Training staff to treat business guests like VIPs also makes an impact. Continually gathering feedback allows you to refine offerings based on ever-evolving needs. The hotels that make business travel frictionless will win this segment.
There are real revenue returns possible by optimizing every facet of the property for business travelers. To drive more corporate and business bookings, partner with Emersion Wellness. Our team of hospitality experts combines deep hotel experience with data-driven solutions to help you maximize revenues from business segments. Contact us today to evaluate your strategies and take them to the next level.
See Also: Top 5 Hotel Revenue Solutions to Boost Your Business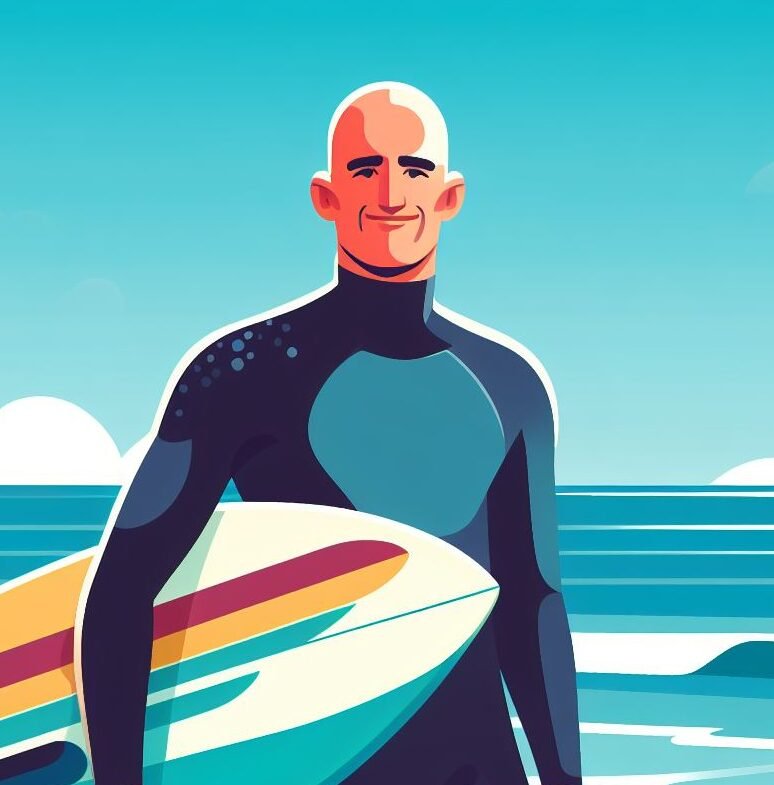 I'm Nathan Baws, a nutrition nerd, exercise and weight loss expert, and an unwavering advocate for good health. As the founder of Emersion Wellness, I'm passionate about crafting Seamless Weight Loss Programs to supercharge hotel revenue and transform lives. We've pioneered the World's First Plug & Play Weight Loss Programs for top hotels and resorts, sparking a wellness revolution. Beyond my professional journey, you'll often find me hiking, swimming, and riding the waves, embracing every moment in nature. Join me on this exhilarating journey towards diet, health and wellness.