As wellness drives a rapidly expanding travel niche, a robust program of classes, activities, services and experiences has become a must-have for hotels hoping to capture share among health-focused travelers. However, simply offering superficial wellness touches is no longer enough - today's guests expect immersive, personalized programming delivering measurable results across multiple facets of wellbeing.
This blog will explore innovative ideas and best practices for developing distinctive hotel wellness programming.
Top Ideas For Hotel Wellness Programs
Here are some effective ideas for hotel wellness programs.
Results-Driven Fitness
Programming focused on achieving guest fitness goals like strength building, flexibility, cardio health, and active recovery.
Customized Training
Certified trainers create guest-tailored workouts based on abilities and goals with options for private, semi-private and small group sessions.
Specialty Fitness Studios
Dedicate studios for trending modalities like yoga, Pilates, barre, and high intensity interval training equipped with appropriate gear and audio.
Outdoor Bootcamps
Take programming outdoors with guided trail runs, waterfront workouts, nature hiking sessions, and al fresco training focused on scenery.
Recovery and Mobility
Assist fitness recovery through sessions on myofascial release, self-massage, stretching, foam rolling, and meditation.
Virtual Training
Provide on-demand, streaming workouts in rooms spanning HIIT, dance, weights, cardio boxing and more for exercising in the privacy of guest quarters.
Nutrition and Healthy Lifestyle Education
Workshops, demos, and hands-on learning experiences to inspire healthy eating, sober curiosity, and overall wellbeing.
Nutrition Workshops
Local experts and in-house dietitians lead learning sessions on topics like specialized diets, mindful eating, superfoods, and meal planning.
Healthy Cooking Instruction
Engaging programs teaching plant-based cooking methods, knife skills, plating, and developing balanced recipes using fresh, seasonal ingredients.
Wellness Coaching
Certified specialists guide guests on crafting personalized nutrition, fitness, and lifestyle programs for continuing healthy living at home.
Sober Curiosity
Open conversations, workshops and activities foster mindful socializing and alcohol-free exploration. Sober curiosity can significantly enhance the wellness experience for hotel guests. By opting for alcohol-free options and activities, guests can maintain their physical and mental well-being throughout their stay.
This choice promotes better sleep, increased energy levels, and greater mindfulness, all of which are essential components of a successful wellness retreat. Guests can savor a deeper connection with their surroundings and fellow travelers, fostering a more authentic and fulfilling experience.
Nature Immersion
Outdoor foraging workshops, forest bathing, mindfulness hikes, and beach meditation sessions emphasize nature's restorative benefits.
Restorative Spa Services and Experiences
Indulgent yet results-driven treatments utilizing premier techniques and technology for transformative mind-body renewal.
Massage Mastery
Offer rare specialty massages like Bastien, Abhyanga, Lomi Lomi, soundwave, and CBD treatments delivered by master-level therapists.
Results-Focused Skincare
Provide personalized facials leveraging technology like microcurrent, microdermabrasion, light therapy, and peels to rejuvenate skin.
Water Therapies
Watsu, hydrotherapy tubs, contrast pools, and crystal steam rooms leverage aquatic settings for relaxation and healing.
Integrative Spa Offerings
More exploratory treatments like reiki energy work, halo therapy, cranial sacral massage, and Ayurvedic programs offer creative restoration.
Pre-Treatment Rituals
Enhance the spa experience with Japanese foot soaks, meditation, intention setting, aromatherapy, and zero gravity relaxation before services.
Mind-Body Healing and Balance
Science-backed modalities, energy techniques, and creative arts therapies invoking deep states of mindfulness and inner wellbeing.
Meditation and Breathwork
Daily group meditation to build clarity and awareness. Instruction on utilizing breathwork to relieve stress, improve sleep, and more.
Sound Healing
Vibrational therapies like Tibetan singing bowls, gong baths, and sound table programming guide inner harmony and healing.
Equine Programming
Horse therapy, grooming sessions, and equine interactions provide powerful emotional wellbeing benefits.
Expressive Arts
Pursuits like art, dance/movement, poetry, improv, and music therapy help connect to creativity for empowerment and growth.
Eastern Arts
Eastern arts, such as yoga, meditation, and Tai Chi, can profoundly enhance the wellness experience for hotel guests. These practices offer a holistic approach to physical and mental well-being, helping guests find inner peace and balance. Through guided sessions and classes, guests can reduce stress, improve flexibility, and boost mindfulness, ultimately rejuvenating their bodies and minds.
The integration of Eastern arts in a wellness hotel's offerings promotes relaxation, fosters self-awareness, and empowers guests to leave with a renewed sense of vitality and harmony, making their stay a truly enriching and transformative experience.
Conclusion
As wellness tourism accelerates, developing programs that deliver measurable lifestyle improvement separates hotel properties from superficial competitors. Emersion Wellness collaborates with hospitality clients to craft specialized wellness programming aligned to their unique facility capabilities, location, brands, and guests.
Contact us today to discuss maximizing your potential in the growing wellness hotel space.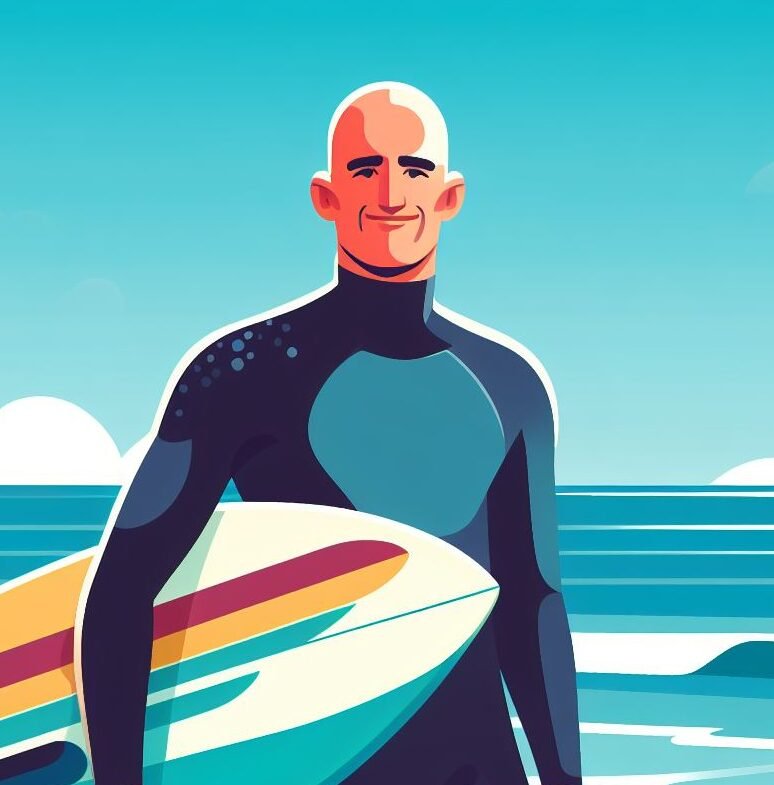 I'm Nathan Baws, a nutrition nerd, exercise and weight loss expert, and an unwavering advocate for good health. As the founder of Emersion Wellness, I'm passionate about crafting Seamless Weight Loss Programs to supercharge hotel revenue and transform lives. We've pioneered the World's First Plug & Play Weight Loss Programs for top hotels and resorts, sparking a wellness revolution. Beyond my professional journey, you'll often find me hiking, swimming, and riding the waves, embracing every moment in nature. Join me on this exhilarating journey towards diet, health and wellness.