Assembling a skilled hotel sales team and effective promotional tactics used to be enough to drive bookings. But with online travel agencies, review sites, and shifting guest expectations reshaping hospitality, hotels now require far more insight and innovation to capture demand and stand out.
Simply put, you need sales services that wow potential guests and get them eagerly booking your rooms time and again. So how do you evolve standard sales approaches into memorable, humanized experiences?
By optimizing processes around personalized relationships and high-tech convenience, while also leveraging creative promotions and partnerships. With the right blend of innovation and connection, your sales services can become true competitive differentiators. Keep reading as we share actionable tips to take your hotel's sales capabilities to the next level!
Table of Contents
Key Takeaways
- Personalize and tailor the guest sales journey
- Invest in intuitive booking technologies
- Train staff in emotional intelligence
- Strategically promote signature experiences
- Forge partnerships that expand reach
- Incentivize direct bookings
- Surprise and delight loyal guests
- Enable mobile booking and services
- Seek guest feedback and engagement
- Automate post-stay marketing
Crafting Standout Hotel Sales Strategies
Here are some effective hotel sales services that will ensure your hotel stands out in the competitive consumer market.
Personalize the Guest Booking Journey
Make each sales interaction feel tailored by segmenting outreach, tracking preferences, recognizing loyalty status, and reminding of past stays. Ensure relevancy by promoting preferred room types, on-site amenities used before, and special occasions.
Utilize Intuitive Booking Technologies
Implement user-friendly interfaces that simplify booking across platforms. Offer virtual tours, interactive room views, predictive recommendations, streamlined reservations, and integrated systems back-end for sales efficiency.
Develop Staff Emotional Intelligence
Sales staff should focus on understanding emotional needs, deeply listening, identifying pain points, and co-creating solutions to provide exceptional service. Train in soft skills like empathy, patience, and conflict resolution.
Promote Signature Experiences
Market what makes your property special through campaigns spotlighting accommodation types, amenities, services, nearby attractions, and local partnerships. Tailor promotions around capabilities that set you apart.
Forge Strategic Partnerships
Pursue joint packages and cooperative sales opportunities with local transportation, attractions, tour companies, corporate accounts, and event planners. Widen distribution through affiliate promotions with related brands. 
Incentivize Direct Bookings
Offer exclusive perks for booking directly on your website versus via OTAs - discounted rates, complimentary services, loyalty points, early check-in, upgrades, and packages. Promote benefits prominently across platforms.
Surprise and Delight Returning Guests
Make repeat guests feel valued by surprising them with periodic upgrades, amenities, or discounts. Train staff to recognize loyal members and provide personalized touches. Seek opportunities to wow.
Enable Seamless Mobile Services
Allow browsing, booking, pre-arrival preferences, mobile check-in/out, requests, payments, and promotions all via user-friendly mobile platforms. Integrate with back-end systems for a seamless omni-channel experience.
Proactively Seek Guest Feedback
Survey customers on sales experience satisfaction and desired improvements. Monitor online reviews and social media mentions. Empower staff to report pain points. Analyze for enhancement opportunities and rapidly address concerns.
Automate Post-Stay Marketing
Trigger personalized follow-ups post-stay thanking guests and prompting reviews while interest is fresh. Later, deploy segmented promotions and offers based on past booking behaviors to drive repeat visits.
Optimizing Leisure and Group Sales
Leisure travelers account for over 70% of hotel bookings annually. Meanwhile, group sales for meetings, weddings, and events represent substantial revenue potential. Here are tips tailored to each segment's sales needs:
Leisure Travelers
- Offer personalized packages around occasions - birthdays, anniversaries
- Incentivize direct bookings with loyalty programs
- Enable self-service browsing and reservations
- Promote family amenities like kids clubs
- Spotlight unique local experiences
- Share visual content that inspires travel
- Retarget web visitors with related offers
- Reward referrals from past guests
Group Sales
- Proactively contact likely event planners
- Showcase spaces via interactive maps
- Provide one-stop event services
- Simplify RFP submission and response
- Offer discounted room blocks
- Bundle A/V services and catering
- Promote team-building add-ons
- Reward repeat group bookings
Also Read: 15 Essential Sales Strategy for Hotel Teams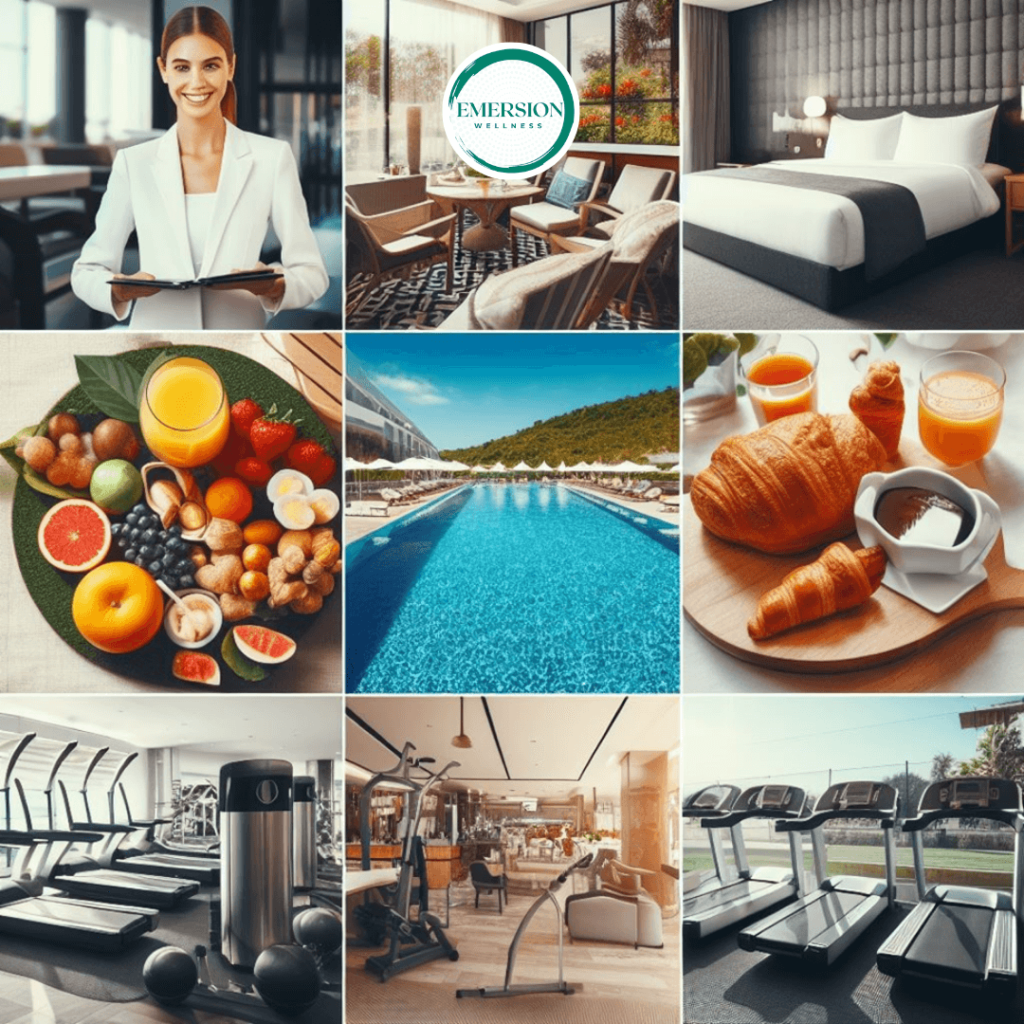 Optimizing Digital Sales Capabilities
Today's guests expect robust digital sales channels. Here are strategies for leveraging technology:
Intuitive Website Experience
Optimize site architecture, streamline navigation, enable intuitive browsing, prominently display calls-to-action, integrate booking engine, and provide self-serve functionality. Offer live chat assistance.
Promotions Across Social Channels
Run targeted social ad campaigns, share visual content, partner with influencers, and interact one-on-one to boost brand awareness and reservations. Closely monitor reviews.
Voice Search Optimization
Optimize content for voice search queries. Review Alexa and Google Analytics for relevant spoken questions around your location and optimize pages for those natural language phrases.
Online Reputation Management
Actively monitor and respond to reviews on OTAs, Google, and social channels. Thank customers for feedback and address concerns transparently. Request updates to incorrect data.
Retargeting Past Website Visitors
Remarket your property across ad networks to visitors who previously browsed your site but didn't book. Retargeting keeps you top of mind and often prompts conversions.
Final Thoughts
As competition intensifies, hotels require exceptional sales services that make booking easy, enjoyable, and personally tailored. By blending intelligent technologies with authentic human connections, properties can curate memorable guest experiences that foster loyalty. Don't settle for average - put these strategies into play and create sales capabilities that truly enhance your competitive edge.
For hands-on guidance in optimizing your sales strategies and boosting bookings, contact Emersion Wellness. Our team brings decades of revenue management expertise ready to help your hotel thrive!
Frequently Asked Questions
What are the most important elements of exceptional hotel sales services?
Key elements include personalization, intuitive booking options, signature promotions, strategic partnerships, incentives for direct bookings, surprise rewards, post-stay outreach, staff emotional intelligence, and proactive guest feedback.
How can hotels personalize the sales experience?
Personalize sales by tracking guest preferences, recognizing loyalty status, reminding of past visits, promoting preferred rooms and amenities, acknowledging special occasions, and tailoring packages based on booking history.
What technology do hotels need for standout sales?
Essential tech includes user-friendly booking engines, virtual tours, mobile services, integrated systems, predictive recommendations, feedback channels, post-stay marketing automation, and voice search optimization.
How should staff enhance the sales experience?
Staff should focus on deep listening, co-creating solutions, identifying emotional needs, resolving issues, surprising guests, recognizing loyal customers, and providing personalized service.
What incentives effectively drive direct bookings?
Offer discounted rates, extra perks like breakfast or parking, bonus loyalty points, free WiFi, room upgrades, spa credits, early check-in, packages, entries into contests, and other deals only for booking direct.
How can hotels optimize sales to leisure travelers?
Offer personalized packages for occasions, promote family amenities, enable easy self-service booking, spotlight unique local excursions, share visual content that inspires, retarget web visitors, run social ad campaigns, and leverage influencer partnerships.
What do groups look for when booking hotels?
Groups want easy RFP submission, discounted blocks, bundled event services, flexible meeting space, A/V and catering packages, self-serve browsing, interactive maps, and team-building add-ons.
Why gather guest feedback on the sales process?
Reviews provide insight into customer pain points so you can rapidly improve experiences. Guests appreciate you soliciting feedback and feel involved in betterment efforts.
How does retargeting support hotel sales?
Remarketing past website visitors keeps your brand top of mind across their browsing and often prompts delayed conversions by those still comparison shopping.
Why should hotels focus on mobile optimization?
As more travelers book via phones or tablets, an intuitive mobile experience is essential. Enable browsing, booking, check-in, requests, payments, and offers all through user-friendly mobile platforms.
Contact us for more information
Also see: How To Do Hotel Revenue Management Training Of Your Staff?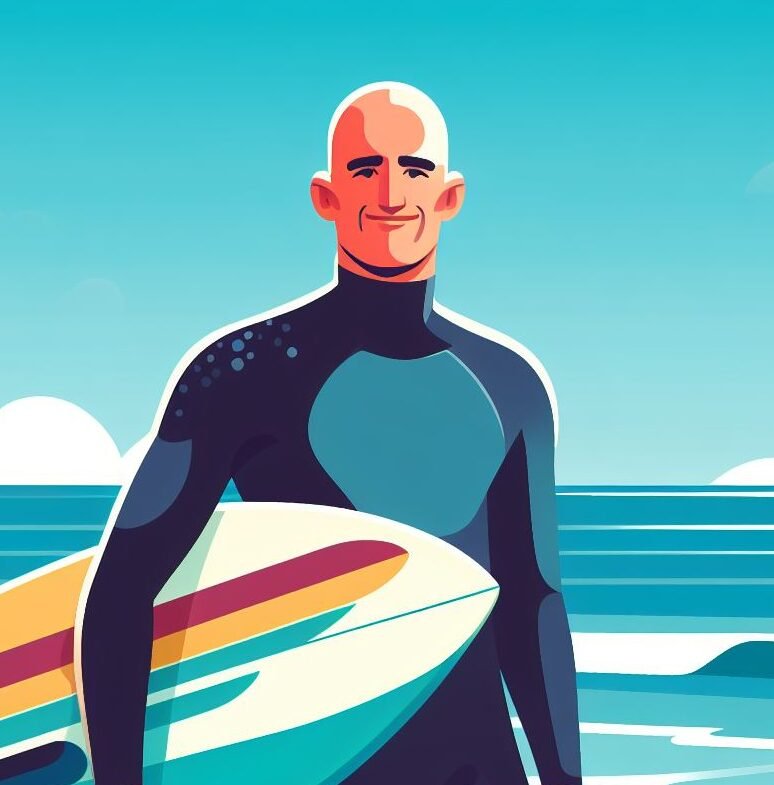 I'm Nathan Baws, a nutrition nerd, exercise and weight loss expert, and an unwavering advocate for good health. As the founder of Emersion Wellness, I'm passionate about crafting Seamless Weight Loss Programs to supercharge hotel revenue and transform lives. We've pioneered the World's First Plug & Play Weight Loss Programs for top hotels and resorts, sparking a wellness revolution. Beyond my professional journey, you'll often find me hiking, swimming, and riding the waves, embracing every moment in nature. Join me on this exhilarating journey towards diet, health and wellness.