Delivering exceptional food service is imperative for hotels seeking to delight guests and drive revenues. Beyond just serving quality cuisine, providing an incredible dining experience requires diligent management across staffing, training, processes, technology, customization, and guest feedback.
This article outlines actionable tips for hotel managers to elevate every facet of their food service operations.
Let's jump into it
Hotel Food Service Management Tips To Ensure Excessive Sales Flow
Here are some effective tips to improve your hotel food service management to increase hotel revenue.
1. Hire for Attitude, Train for Skill
Attentive, enthusiastic service sets the tone. Look for intrinsically hospitable staff, then deeply train on operational skills. Ongoing training reinforces brand standards.
Provide continual skills refreshers and education on new promotions, menu items, custom orders, and service approach. Celebrate top performers.
2. Gather Guest Preferences
Note any allergies, customized requests, or event occasions in the reservation to prepare accordingly. Recalling personal details later fosters personalized interactions.
Train staff to politely inquire about preferences, food likes/dislikes early in the meal to customize the experience from the start.
3. Schedule Based on Historical Data
Review covers, wait times, and reservation data to optimize staff schedules, table mixes, and floorplans across dayparts and seasons. Prepare for demand flows.
Update schedules in real-time as reservations come in. Schedule extra runners and bussers at peak occupancy. Have chefs advise on needed kitchen staffing.
4. Coordinate Back-of-House Efficiently
Ensure seamless collaboration between kitchen, servers, food runners, and clearing staff for well-timed delivery. Streamline side work.
Conduct preshift standup with all F&B teams to review VIPs, large parties, priorities and answer staff questions.
5. Empower Staff to Resolve Issues
Train staff to promptly acknowledge issues, sincerely apologize, and take initiative to swiftly recover the experience for dissatisfied guests.
Provide prompt feedback coaching after complaints to reinforce policies and empower staff to independently resolve service breakdowns.
6. Recognize Great Service
Compliment staff who achieve high ratings or praise. Consider incentives for servers consistently excelling. Publicize great examples.
Post recognition callouts in back-of-house to highlight standout individual contributions and top location sentiment scores.
7. Conduct Pre-Shift Meetings
Brief staff before each shift on daily priorities, new menu items, promotions, VIP guests, feedback addressed, and recent wins to celebrate.
Facilitate camaraderie by having staff share personal wins, work anniversary milestones, or recent vacation adventures before diving into hotel news.
8. Leverage Table Management Technology
Table assignment apps and waitlist systems optimize reservations and layouts. Handhelds enable efficient, accurate orders. Analytics provide intelligence.
Integrate systems for easy access to guest history, preferences, occasions and real-time order status from kitchen and bartenders.
9. Customize Across Communication Touchpoints
Personalize interactions, emails, offers, and direct mail through integrated CRM and guest preference data. Deliver relevant messages
Note guest occasions like birthdays or anniversaries in the reservation. Follow up post-stay to delight and encourage loyalty.
10. Curate Experience-Based Training
Provide immersive education through role play, learning from top performers, incentive games, and experiential exercises focused on service skills.
Make training engaging through team competitions, games, and rewards. Change activities frequently to maintain energy and involvement.
11. Digitize Historically Manual Processes
Transition manual tasks like orders, checks, and inventory management to digital processes integrated across systems. Automate where possible.
Integrate digitized order taking with table management apps and kitchen display systems for seamless flow and improved timing.
12. Monitor Sentiment in Real-Time
Table check-ins and brief surveys provide real-time guest feedback to resolve issues immediately. Review trends over time.
Empower staff to proactively check in with tables and solicit feedback. Intervene quickly on problems before guests finish meals unhappy.
13. Make Suggestive Selling a Priority
Train staff on effective suggestive selling of premium dishes, daily specials, add-ons, and high-margin items throughout the dining experience.
Incentivize suggestive selling by factoring conversions into tip pooling or service charges. Celebrate biggest upsellers.
14. Focus on Seamless Room Service
Coordinate with housekeeping on room status. Time and deliver orders impeccably. Follow up personally post-delivery. Make it frictionless.
Utilize cart covers, domes and white glove delivery for optimal presentation. Leverage CRM data to personalize and customize orders.
15. Build Camaraderie and Teamwork
Foster collaboration through pre-shift huddles, goal setting, peer recognition, and post-shift team meals. A united team performs better.
Organize offsite activities like bowling, escape rooms, and parties to connect staff across locations and levels. A cohesive team has more fun.
16. Continually Refresh Training
Provide ongoing training refreshers on new menu items, promotions, technology, brand standards, feedback trends, and skill building.
Incorporate microlearning delivered through tablets, mobile devices or computers for quick, engaging skills training during downtime.
17. Gather Guest Insights
Solicit guest feedback through surveys, comment cards, post-stay outreach, and monitoring reviews. Sentiment analytics provide intelligence to improve.
Empower staff to engage with guests and ask for suggestions tableside. Have leadership dine incognito to observe unbiased experiences.
18. Make Presentation Instagram-Worthy
Train plating and presentation to balance deliciousness and visual appeal. Food should impress before the first bite.
Photograph dishes for social media and menus. Elevate presentation by leveraging heights, Negative space, pops of color, and garnish creativity.
19. Conduct Operational Observations
Unobtrusively observe service sequences, issues, and effectiveness during service to assess opportunities. Have leadership dine incognito.
Role playcommon scenarios like addressing complaints to build staff confidence and skills. Praise quick thinking and composure during observations.
20. Inspire Through Service Excellence Stories
Share vivid examples, videos, and stories highlighting team members delivering incredible service. This inspires teams to pursue service excellence.
Start team huddles or meetings with a brief story of service magic. The more specific and memorable, the better.
Takeaway
By taking a hands-on, data-driven approach focused on delighting guests, hotel managers can transform everyday food operations into unforgettable dining experiences guests rave about. Emersion Wellness partners with hotels to build service excellence into the fabric of their culture and operations.
Contact us to discuss elevating your F&B service and profitability.
See Also: 5 Tricks to Sell Unused Hotel Rooms Quickly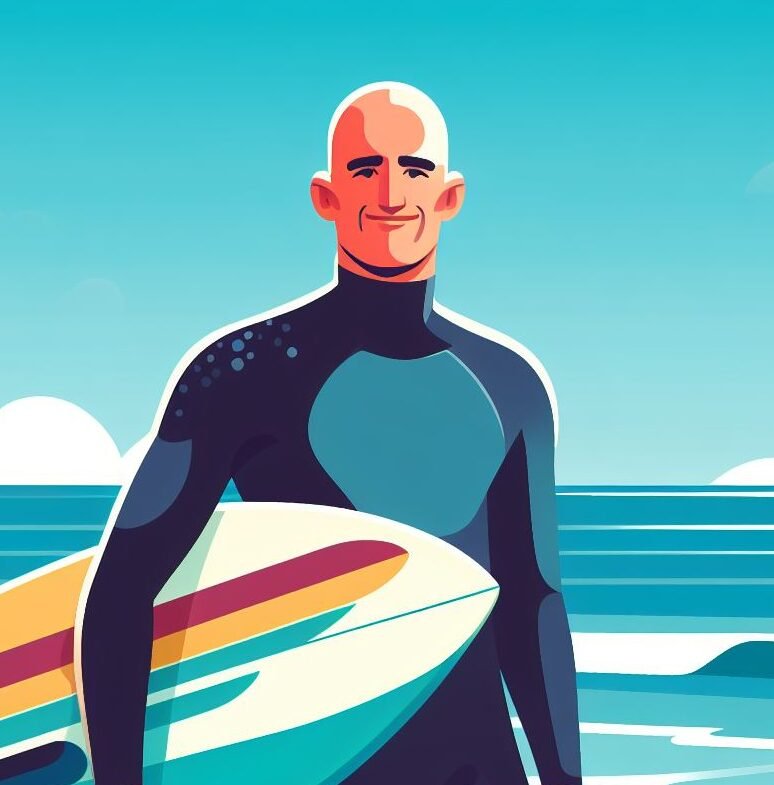 I'm Nathan Baws, a nutrition nerd, exercise and weight loss expert, and an unwavering advocate for good health. As the founder of Emersion Wellness, I'm passionate about crafting Seamless Weight Loss Programs to supercharge hotel revenue and transform lives. We've pioneered the World's First Plug & Play Weight Loss Programs for top hotels and resorts, sparking a wellness revolution. Beyond my professional journey, you'll often find me hiking, swimming, and riding the waves, embracing every moment in nature. Join me on this exhilarating journey towards diet, health and wellness.