For hotels with event venues and catering services, this side of the business can represent over 25% of food and beverage revenues. However, increasing competition for corporate events, weddings, social functions, and meetings requires proactive sales strategies to attract planners and maximize bookings.
This article presents 20 proven tactics and best practices hotel catering sales teams should embrace to substantially grow their event order volumes and revenues.
What Are Top Hotel Catering Sales Strategies To Up Your Business Game?
Here are top hotel catering sales strategies that you should implement in your business to make big bucks.
1. Visit Local Venues to Network with Planners
Build relationships with planners at nearby convention centers, stadiums, theaters, and other venues by joining associations and attending networking events. Get your catering packages in front of them.
2. Form Relationships with Destination Management Firms
Partner with local DMCs who can recommend you as the caterer for meetings and events they handle. Offer commissions for referrals. Cross-promote each other's services.
3. Focus on High-Value Market Segments
Analyze historical data to identify most profitable segments like corporate events, weddings, non-profit galas, etc. Tailor sales efforts and packages towards those high-value verticals.
4. Develop Target Account Prospect List
Research local companies, venues, planners, and past clients with potential for large, frequent catering orders. Create targeted outreach campaigns.
5. Schedule Site Visits for Prospects
Don't simply give venue specs and menus. Bring potential clients onsite to experience the spaces and cuisine. Site visits seal the deal.
6. Attend Community Networking Events
Chamber mixers, business expos, charity events, and other local functions provide exposure to many potential planners and decision makers.
7. Craft Sales Collateral and Presentations
Create polished presentations, brochures, videos, and sales materials that visually showcase your spaces, menus, services, and catering capabilities.
8. Highlight Big Names You've Hosted
Collect testimonials and event recap photos featuring recognizable companies, brands, and personalities you've hosted successfully.
9. Train Sales Reps on Revenue Goals 
Train reps on revenue targets, optimizing per head sales, closing techniques, competitive strategies, and how to convey your unique value.
10. Offer Site Visit Incentives
Provide perks like venue tours, complimentary hors d'oeuvres, and drink tastings to incentivize planners to visit in person.
11. Develop Relationships with Local Vendors
Partner with area vendors that interact with planners like florists, rental supplies, AV providers, transportation, etc. to recommend your catering services.
12. Get Listed on Catering Sales Platforms
Maximize exposure by getting your hotel and catering services listed on platforms like Cvent and other lead generation channels.
13. Advertise in Trade Publications
Run paid ads in regional catering, meeting, and hospitality trade publications targeting planners and industry pros.
14. Promote Customizability
Tout your expertise in customized menus, creatively themed events, unique venue spaces, and special touches to win business.
15. Provide Online Pricing and Proposals
Allow planners to browse menus, generate quotes, and request proposals online to capture more leads.
16. Stay on Top of Catering Trends
Track catering and event decor trends like activations, food displays, specialty menus, etc. and showcase your expertise.
17. Use SEO and Social Media
Optimize website content and social media presence for event-related keywords to drive traffic from planners. 
18. Host Educational Events
Hold mixology classes, wine tastings, cooking demos, trend presentations, and other learning events as a value-add outreach tool.
19. Offer Targeted Promotions
Create packages around high-demand catering services like receptions, corporate lunches, or holiday parties for deal seekers.
20. Track and Analyze Performance Metrics
Set sales goals and monitor event bookings, lead sources, revenue metrics, planner profiles, and other intelligence to refine efforts.
In A Nutshell
Implementing creative, data-driven catering sales strategies allows hotel event venues to tap into new demand channels, generate buzz, and ultimately drive higher bookings and revenues. Developing partnerships, executing targeted promotions, training sales staff, and leveraging technology all help maximize event orders and profitability. With the right combination of innovation and execution, hotels can expand their catering business and improve financial returns.
To learn more about increasing catering revenues, contact the experts at Emersion Wellness. Our team of hospitality veterans provides hotel event sales managers with fresh perspectives on sales initiatives, demand generation, staff training, and technology solutions tailored to your unique business goals. Leverage our expertise to take your hotel's catering success to the next level.
See Also: How to Increase Beverage Sales in Hotels?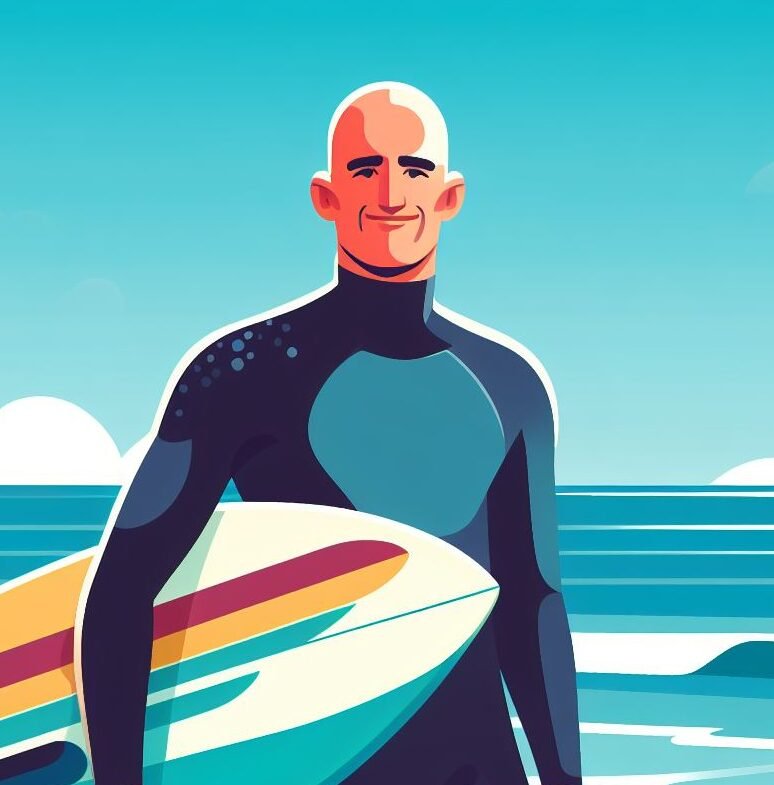 I'm Nathan Baws, a nutrition nerd, exercise and weight loss expert, and an unwavering advocate for good health. As the founder of Emersion Wellness, I'm passionate about crafting Seamless Weight Loss Programs to supercharge hotel revenue and transform lives. We've pioneered the World's First Plug & Play Weight Loss Programs for top hotels and resorts, sparking a wellness revolution. Beyond my professional journey, you'll often find me hiking, swimming, and riding the waves, embracing every moment in nature. Join me on this exhilarating journey towards diet, health and wellness.