Fitness enthusiasts represent an increasingly lucrative target demographic for hotels. Savvy properties are optimizing amenities and marketing to attract health-conscious travelers seeking active getaways.
With the global wellness tourism industry now worth over $600 billion, catering to visitors' fitness priorities provides hotels an enormous revenue boost. But it requires understanding these guests' needs and tailoring the stay experience.
Let's explore proven strategies to sell your hotel rooms to fitness freaks effectively.
Table of Contents
Know Your Fitness Freaks Traveler Guest Profile
To entice fitness buffs, first understand who comprises this segment:
- They span all ages but lean toward Millennials and Gen Xers focused on wellbeing.
- Active weekend getaways and fitness-oriented vacations appeal to them.
- They want to maintain training regimens while traveling.
- Both leisure and business fitness travelers exist.
- Options for any fitness level and interest are ideal.
- Healthy cuisine and self-care amenities are desires.
- Many opt to travel solo to immerse in their passion.
With this profile in mind, ensure your property provides the amenities and vibe these guests seek.
Offer Varied Fitness Facilities and Programming
Today's fitness travelers expect far more than a stale gym with cardio machines and dumbbells. Create diverse indoor and outdoor facilities and activities to capture their Imagination and keep them coming back.
Standout options include:
- State-of-the-art strength training and cardio equipment with personalized programming available.
- Dedicated spaces for trendy workouts like HIIT, CrossFit, cycling, or yoga studios with classes.
- Outdoor boot camp-style classes leveraging your surroundings, from beachside to mountain trails.
- Swimming pools, tennis courts, hiking trails, kayaking, and more active endeavors.
- Rejuvenating amenities like saunas, steam rooms, jacuzzis, and cold plunges to prevent overtraining.
Emphasize Recovery and Restoration
While sweat-driven workouts are central to an active getaway, adequate rest maximizes training benefits and prevents burnout or injury. Showcase amenities promoting recovery:
- Spa services like sports massages, cryotherapy, and salt room sessions.
- Wholesome locally sourced cuisine and nutrition coaching.
- Meditation and mindfulness offerings for mental recharging.
- Biometric tracking and testing to optimize personalized fitness plans.
- Sleep health assessments with bedrooms outfitted for optimal rest.
- Yoga studios, calm lounges, and tranquil outdoor spaces.
This balance of exertion and restoration caters perfectly to fitness travelers' needs.
Form Strategic Local Partnerships
Don't limit offerings to just your property. Research popular regional fitness providers to potentially partner with, adding value through exclusive hotel access.
- Arrange guest passes at nearby sought-after gyms or studios.
- Recruit local personal trainers to lead sessions.
- Align with health food grocers on in-room delivery.
- Coordinate with boot camp-style fitness tours showcasing your destination through exercise.
- Enable hotel booking bonuses at area spas.
These win-win partnerships expand options guests will appreciate.
Optimize Your Website for Fitness Freaks Keywords
Update your website to highlight all fitness amenities prominently. Include sections detailing facilities, classes, personal training, partnerships, and recovery options.
Optimize pages to rank for fitness-focused keywords like:
"Hotels with gyms near me"
"Fitness vacation packages"
"Fitness retreats"
"Fitness boot camp vacations"
This improves discoverability by potential guests searching for active travel accommodations.
Promote Awards and Certifications
Display fitness-related badges like "Top 10 Hotels for Fitness" or certifications on your website. Proactively announce new achievements through press releases picked up by news outlets.
Third-party endorsements and accreditations boost perceived expertise dramatically.
Target Marketing Channels Where Fitness Freaks Travelers Engage
Identify fitness publications, influencers, websites, newsletters, and social media communities frequented by your target guests. Tailor ads, sponsored content, and partnerships to penetrate these channels.
Participate in fitness consumer events, trade shows, and conferences to make direct connections. Become a visible authority through contributed articles and speaking gigs.
Analyze Metrics to Improve Continuously
Analyze key indicators across marketing campaigns, website traffic, online bookings, amenity utilization, and reviews to gauge successes in attracting and delighting fitness travelers.
Conclusion
Keep enhancing programming and messaging based on feedback to exceed the expectations of active guests seeking healthier vacations perpetually.
With the right facilities and knowledge of what fitness guests seek, hotels can tap into this growing travel niche focused on feeling their best during valued getaways. Let's brainstorm how you can become the sought-after fitness destination in your region.
FAQs
What amenities are must-haves to appeal to leisure fitness travelers?
Top priorities include a well-equipped gym, fitness classes/studios, a swimming pool, healthy cuisine options, spa services, outdoor recreation like trails, and recovery tools like saunas.
What do corporate fitness travelers look for in a hotel gym?
Convenience and variety are key. They want ample cardio and strength machines, free weights, stretching areas, and classes available early and after work. Advanced equipment, personal training, and fitness trackers are valued too.
How can I make fitness guests feel at home?
Provide exercise mats, bands, sneakers, and fitness attire as loaners or rentals. Offer crunchy protein snacks and hydration drinks in lobby shops. Allow gym bags in rooms. Share local running trails and bike rental info.
What fitness marketing platforms perform best?
Social channels like Instagram and targeted Facebook ads reach young demographics. Activity tracking apps have loyal users. Niche fitness sites with enthusiast writers offer sponsorship opportunities. And don't forget traditional channels like fitness magazines.
Should I host fitness retreats and events?
If you have the facilities, special package retreats focused on wellness modalities from CrossFit to barre draw travelers seeking highly engaging experiences. Partnering with instructors on multi-day transformations amplifies appeal.
What feedback channels help improve the fitness experience?
Guest satisfaction surveys, gym and class attendance data, online reviews, social listening, post-stay emails soliciting input, and informal conversations provide valuable insights to evolve programming continually.
How can I motivate staff to promote fitness offerings?
Lead by example in embracing offerings yourself. Share guest feedback highlighting the difference they are making. Reward those who enthusiastically sell amenities. And subsidize employees using facilities to experience benefits first-hand.
Does fitness programming require different room types?
Some travelers may desire tranquil rooms with blackout shades for better sleep recovery. But most existing room types work fine. Emphasize the overall amenities versus specific layouts.
What partnerships make the biggest impact?
Align with one or two local boutique gyms as opposed to big chains to offer exclusive trial memberships. Forging relationships with sought-after personal trainers and niche studios also provides value guests can't get elsewhere.
How can I measure the ROI of fitness marketing and programming?
Analyze direct utilization data like gym visits and class bookings along with indirect indicators such as the number of nights booked by rewards members, increased F&B revenue, and positive mentions in surveys and reviews attributed to fitness.
Get in touch for more information
Also Read: What is the Role of Hotel Sales and Marketing Teams in Increasing Business Profits?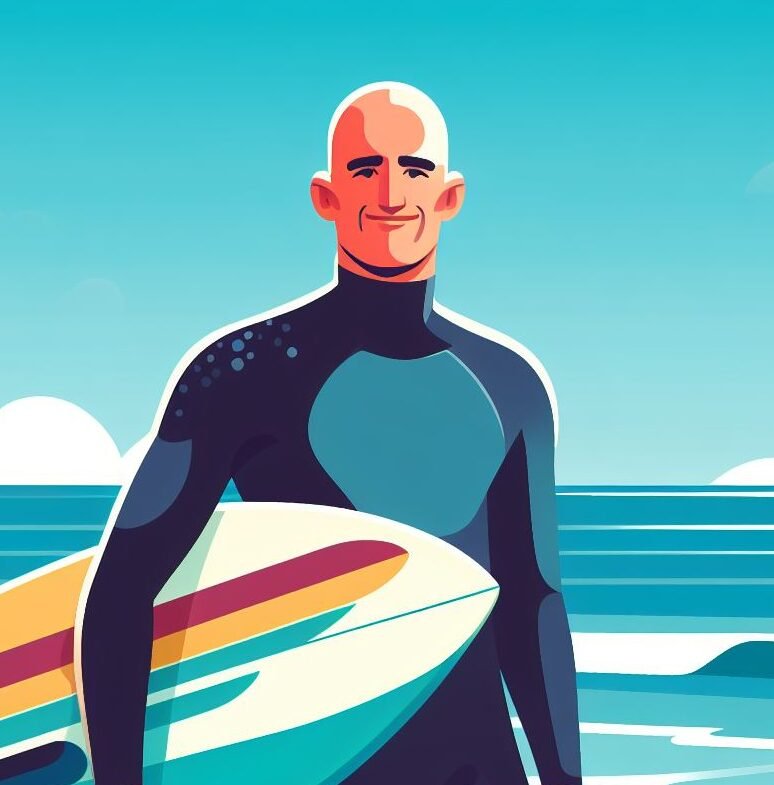 I'm Nathan Baws, a nutrition nerd, exercise and weight loss expert, and an unwavering advocate for good health. As the founder of Emersion Wellness, I'm passionate about crafting Seamless Weight Loss Programs to supercharge hotel revenue and transform lives. We've pioneered the World's First Plug & Play Weight Loss Programs for top hotels and resorts, sparking a wellness revolution. Beyond my professional journey, you'll often find me hiking, swimming, and riding the waves, embracing every moment in nature. Join me on this exhilarating journey towards diet, health and wellness.