As a hotel revenue manager, one of the perpetual challenges is figuring out how to stimulate room sales amid intense competition. With online travel agencies (OTAs) leading price wars and new supply entering markets, driving occupancy can feel like an uphill battle.
This leads many hoteliers to wonder – can providing guests with complimentary amenities, perks, and add-ons help move the needle on room sales? Offering something for "free" resonates psychologically with consumers. And the ability to bundle value-adds can potentially differentiate brand messaging.
But how much do complimentary items stimulate demand? And is there an art to using free perks strategically while avoiding dilution of rate integrity?
In today's landscape, hotel managers need to be savvy in blending free value-adds with paid room rates in ways that drive revenue, not just guest satisfaction.
This article will explore techniques for integrating free amenities, perks, and packages into a holistic revenue management strategy. Follow along for tips and examples on how to:
- Choose the right free items to boost value without giving away the farm
- Analyze incremental costs versus revenue returns
- Monitor competitor free offerings to inform own positioning
- Quantify impact on critical metrics like occupancy, ADR, and RevPAR
- Bundle free amenities into packages that enable rate integrity
- Communicate value in promotions without conditioning guests to only want free
- Measure success and refine which free items pay off over time
Let's dive into how hotels can strategically use free stuff to sell more rooms!
Table of Contents
The Power and Pitfalls of Offering Free Amenities
On the surface, giving stuff away to guests seems like an easy route to driving booking conversions and customer loyalty. Who doesn't love free things?
As hotel marketers, we have seen the temptation to lure guests with offers like:
- Free breakfast
- Free WiFi
- Free Parking
- Free room upgrades
- Free night offers
- Free cocktails or minibar snacks
- Free spa credits
- Free merchandise credits
And the list goes on. Sometimes, this amounts to a "free stuff arms race" between competing hotels trying to one-up each other.
Undeniably, adding free perks can increase the perceived value guests get from a stay, helping justify room rates. Surveys show amenities rank second behind location in guest satisfaction drivers.
However, amenities only drive demand if they deliver actual incremental value beyond what guests already expect for the price. Offering commoditized free items fails to move the needle in competitive markets.
Alt-Title: Several graphs and bars showing room sales analysis.
Giving away too much for free also risks:
- Excessive cost burdens if uptake is high
- Training guests to only book when items are free
- Diluting perceived brand value over time
- Hindering the ability to drive ADR
The key is to choose free amenities strategically, not randomly. The analysis is required to optimize which items truly impact revenue, not just guest satisfaction.
Calculating the Costs Versus Revenue Benefits
To assess if a free amenity merits investment, hotels must calculate:
Incremental costs: What is the item's cost per use? Consider:
- Direct costs (e.g., breakfast meal costs)
- Indirect staffing or overhead costs
- Variability in uptake between low versus peak demand
Incremental room revenue potential: How will this drive more bookings or higher rates?
- What is the value of target segments?
- Are competitors also offering it free?
- What share of new demand may this stimulate?
- Can you increase rates for packages with this amenity?
Net revenue impact: Does the value outweigh costs?
For example: Offering free WiFi or bottled water has a negligible incremental cost but retains value with tech-savvy or wellness-focused guests.
But a lavish free breakfast could cost a hotel $20 per user. Unless the expected occupancy lift exceeds room service margins, this will destroy profitability.
The math must work both operationally and in driving bookings. Monitoring utilization helps right-size offerings over time.
Competitor Benchmarking for Savvy Positioning
Guest surveys reveal the top amenities they desire include free breakfast, parking, WiFi, upgrades, and more.
But in competitive markets, simply matching competitors on common freebies rarely improves your fair share. It just becomes expected.
Savvy Hotels analysis:
- Which amenities are now "standard" versus still differentiated in your market?
- What unique amenities could you exclusively offer for free?
- How are competitor sets positioning their free offers?
- What are the gaps where your property can stand apart?
This helps inform which free items present an opportunity to gain incremental demand versus commoditized offerings with little revenue return.
Ongoing competitor monitoring also enables quick response to market disruptions if a central hotel suddenly offers new free items. Being ready to reposition your packages keeps you competitively nimble.
Driving Bookings Through Targeted Free Offers
Once you've strategically selected amenities with revenue upside, crafting targeted offers to the right segments is the next key. This drives bookings and conversations.
Examples of segment-specific free offerings include:
- Free parking for drive-in leisure guests
- Free WiFi upgrades for business travelers
- Free breakfast for families
- Free dessert or champagne for couples packages
- Free spa credits for wellness getaways
Targeting high-intent segments identified through analytics inspires consumers to book because the offer is relevant. This increases marketing efficiency.
Tactically, limited-time free promotions across email, social, OTA campaigns, and website banners motivate bookings by instilling urgency. Dynamic packages with free items also enable personalized offers.
When targeted and promoted effectively to priority segments, strategic freebies can tip customer decisions in your favor.
Alt-Title: A hotel room with a luxurious view.
Preserving ADR Integrity via Packaging and Promotion
The risk in any free offer is conditioning guests to only book when items are complimentary. This pressures rate integrity long-term.
Smart hotels mitigate this through:
Packaged pricing: Bundling a free amenity into a package maintains rate integrity by keeping base rates consistent. This avoids training guests to wait for rooms alone to go on sale.
Transient versus contracted inclusion: Negotiated group, corporate, and consortia rates can exclude complimentary offers that are only marketed to retail. This avoids discounted expectations.
Restrictions on dates, length of stay, or room types: Limiting which rooms or dates the free amenity applies helps manage exposure.
Promotion wording: Avoid using "free," which commoditizes the offer. Focus on the entire package value.
With strategic packaging and offers set to priority segments, hotels can minimize ADR integrity risk.
Translating Free to Revenue in Performance Reporting
The true test of any free amenity offer is whether it drives incremental room revenue exceeding its cost.
Isolating and quantifying this impact requires analyzing performance data on:
- Occupancy lift during free offer periods versus similar non-offer periods
- Differences in length of stay or booking window during promotions
- Changes in the guest mix or segments benefiting from offers
- Incremental ADR or RevPAR achieved by packages with free items
Establishing revenue attribution remains a challenge. However, a data-focused approach helps identify what free promotions work hardest for the hotel over time.
Key Takeaways on Using Free Stuff Strategically
While the promise of "free" is enticing, hotels must be calculating in determining what complimentary items truly drive room sales and revenue.
Key lessons on optimizing the use of free amenities include:
- Focus on items that deliver true incremental value beyond guest expectations
- Analyze costs versus revenue benefits to validate positive ROI
- Monitor competitors but don't simply match on commoditized free offers
- Target free amenities to priority segments and high-intent booking channels
- Bundle into packages that maintain base rate integrity
- Promote while avoiding overuse of "free" messaging
- Assess performance data to isolate revenue lift versus cost
With the right strategic approach, selected complimentary amenities can significantly boost occupancy and revenue. But random acts of free stuff often erode hotel profitability.
Ready to optimize your use of free amenities to sell more rooms? Emersion Wellness offers cutting-edge revenue optimization technology, empowering hotels to simulate promotional strategies and quantify real ROI.
Contact us today to learn more about our free offer analysis and packaging tools. Let Emersion Wellness help you strategically translate free stuff into revenue.
Frequently Asked Questions
How can you calculate the incremental cost of offering something for free?
Factor direct costs per usage, like breakfast meal expenses. Also includes incremental labor, utilities, or maintenance. Analyze variability in uptake across demand levels.
What data helps quantify if a free amenity drives a lift in demand?
Compare occupancy for similar dates with versus without free offers. Assess inbound mix changes during promotions. Review booking pace changes, length of stay shifts, and package ADR performance.
How does competitive benchmarking inform which free amenities to offer?
This helps identify which items are now just expected for free based on widespread availability. Instead, focus on differentiated items competitors don't offer.
What's the risk of overly relying on free offers in marketing?
Training guests to only book, when amenities are complimentary can pressure rate integrity long-term. Messaging should emphasize the total package value, not just the free component.
How can hotels preserve ADR if they include free amenities?
Bundle into packages with consistent base rates. Limit offers to retail segments versus groups/contracts. Set eligibility restrictions on room types, dates, or length of stay to control exposure.
What is an example of a complimentary amenity with strong ROI potential?
Free basic WiFi satisfies guest expectations today with little incremental cost. So bundling it in packages retains appeal without moving rate expectations.
How can hotels drive bookings through targeted free offers?
Leverage segmentation data to promote relevant free amenities to priority customer groups on high-conversion channels when they are likely to book.
What are examples of premium amenities hotels can offer for free?
Spa credits, room upgrades, resort credits, parking, champagne, desserts, merchandise discounts, specialty dining, and exclusive experiences add perceived prestige.
How should hotels adapt free offers in a recession?
Focus on the most valued amenities like WiFi and eliminate commoditized ones. Shift offers economy rooms and leans into value messaging to maintain occupancy.
What software tools can help hotels analyze free amenity ROI?
Solutions like Emersion Wellness' platform provide amenity cost databases, reservation analytics, segmentation, packaging simulation, and attribution to quantify the true impact.
Contact us for more details
Also See: What are the New Trends in Wellness Hospitality?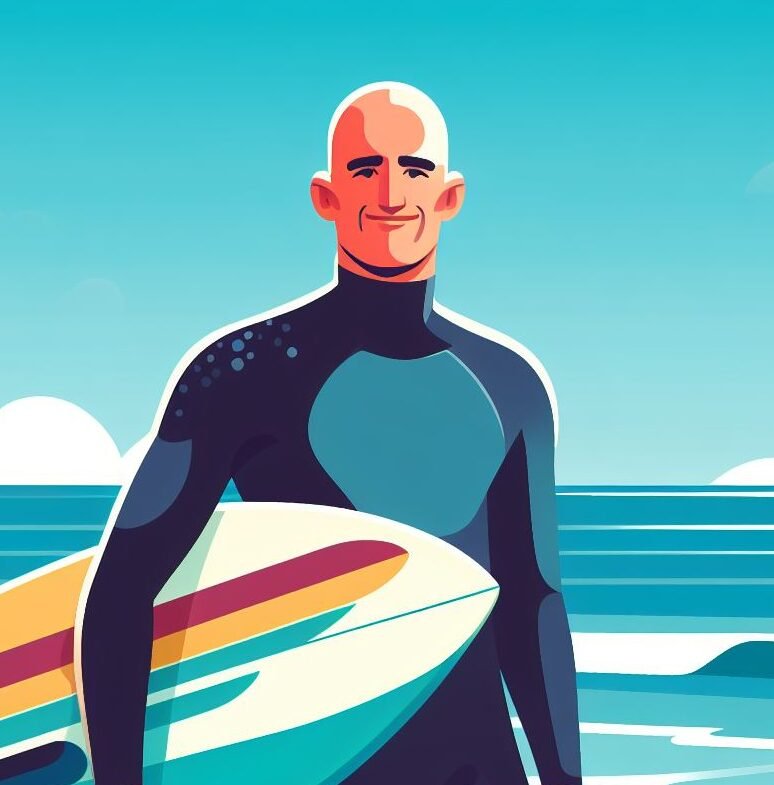 I'm Nathan Baws, a nutrition nerd, exercise and weight loss expert, and an unwavering advocate for good health. As the founder of Emersion Wellness, I'm passionate about crafting Seamless Weight Loss Programs to supercharge hotel revenue and transform lives. We've pioneered the World's First Plug & Play Weight Loss Programs for top hotels and resorts, sparking a wellness revolution. Beyond my professional journey, you'll often find me hiking, swimming, and riding the waves, embracing every moment in nature. Join me on this exhilarating journey towards diet, health and wellness.