As health and wellness tourism continues expanding, more hotels are integrating fitness, nutrition, and weight loss and wellness programs to meet consumer demand. Developing a compelling wellness offering helps properties differentiate, increase rates, and attract health-focused guests.
This article explores proven strategies for hotels looking to drive bookings through customized weight loss and well-being packages.
Table of Contents
Develop Specific Weight Loss and Wellness Programs
Offer fully customizable programs tailored to each guest's unique health goals and needs. Comprehensive plans could include:
- In-depth fitness assessments and tailored training regimens
- Personalized calorie-controlled meal plans for sustainable nutrition 
- Clinical testing and biomarker analysis to track measurable results
- Targeted spa treatments to detoxify and nourish
- Health coaching and lifestyle education for adopting healthy lifelong habits
- Cooking classes teaching nutrition and meal planning skills
- Yoga, meditation, and activities for self-care and mind-body balance
- Progress tracking with benchmarks to showcase measurable improvements
- Take-home plans for continued accountability and success
Promote Expert Staff to Promote Weight Loss and Wellness Programs
Highlight any credentialed personnel on staff like nutritionists, personal trainers, therapists, or dedicated health coaches. Their expertise in guiding tailored plans and motivating guests is a marketing advantage over basic gym facilities.
Offer Integrated Wellness Classes
Complimentary group classes like yoga, tai chi, meditation, aqua aerobics, dance, stretching, and breathing exercises add value while supporting weight loss goals and nourishing the mind-body connection.
Provide State-of-the-Art Fitness Facilities
Investing in modern cardio equipment, resistance machines, weight systems, and amenities tailored for different mobility levels shows your commitment to helping guests achieve real fitness gains and weight loss results.
Partner with Local Wellness Providers
If specialized services are unavailable on-site, establish preferred partnerships with trusted local practitioners like nutritionists, Ayurvedic specialists, personal trainers, massage therapists, acupuncturists, and health coaches.
Showcase Nutritious Cuisine
Menus should offer diverse flavors using fresh, locally sourced ingredients while meeting nutritional requirements. Highlight organic, sustainable, plant-focused, and seasonally-inspired dishes.
Consider Comprehensive Packages
Bundled packages combining lodging, customized meals, specialized classes, targeted therapies, and access to facilities provide guests with a tailored wellness journey.
Utilize Natural, Immersive Settings
Peaceful gardens, fresh air, expansive views, soothing water features, and an abundance of natural light enhance the overall wellness experience.
Provide Holistic Programming
In addition to physical activities, ensure educational workshops, therapeutic treatments, nutrition planning, and lifestyle coaching are incorporated so guests develop lifelong well-being skills.
Offer Integrative Experiences
Alternative offerings like art therapy, sound baths, astrology readings, breathwork, life coaching, or spiritual development take a more holistic approach to self-care and personal growth.
Host Multi-night Wellness Retreats
Extended stays from 3-7 nights provide adequate time for measurable results, new habit development, and impactful lifestyle changes.
Provide Ongoing Support
Follow-up coaching calls, personalized meal plans, tracking tools, and other continuing support help sustain guest progress after departing.
Develop a Wellness Retail Selection
Offering take-home fitness apparel, specialty superfoods, health-supporting supplements, educational books, cooking tools, and other wellness-related retail extends the experience while driving ancillary revenues.
Track Outcomes and Guest Reviews
Measuring tangible results like weight loss, body fat reduction, lab test improvements, fitness gains, etc. documents your programs' effectiveness. Broadcast authentic guest reviews and testimonials.
Conclusion
As demand for personalized wellness travel increases, integrating customized programming focused on measurable transformations differentiates hotels while attracting health-minded customers. With the right blend of expertise, holistic experiences, educational components, tranquil settings, and continuity of care, properties can provide genuinely transformative wellness journeys that keep guests returning.
If you need assistance designing, launching, and promoting specialized wellness programming, Emersion Wellness offers proven expertise in this fast-growing hospitality segment.
Get in touch with us to start maximizing revenues through tailored wellness retreats.
Also Read: Top 10 Hotel Sales Ideas to Increase Bookings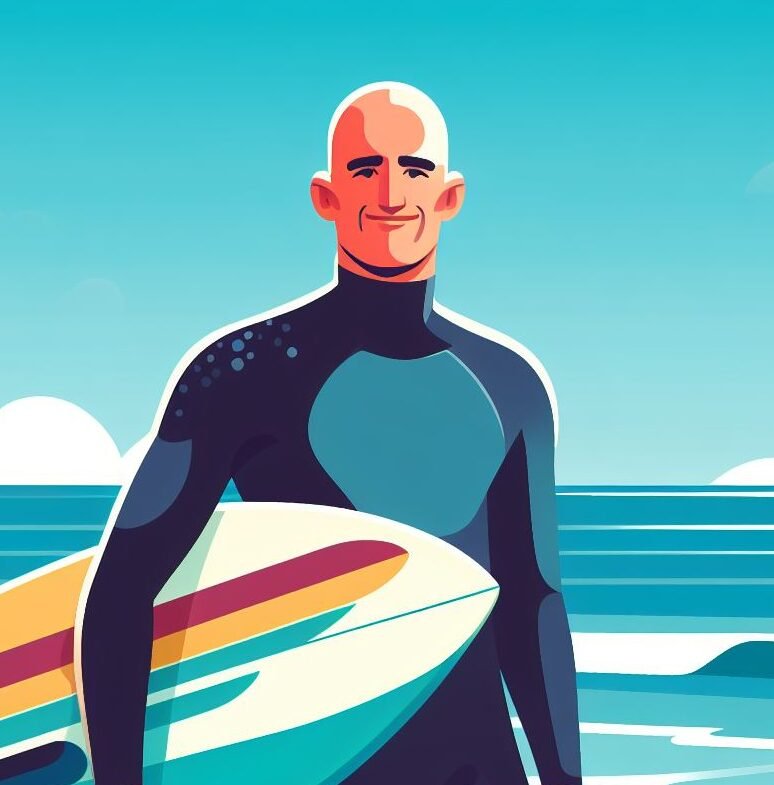 I'm Nathan Baws, a nutrition nerd, exercise and weight loss expert, and an unwavering advocate for good health. As the founder of Emersion Wellness, I'm passionate about crafting Seamless Weight Loss Programs to supercharge hotel revenue and transform lives. We've pioneered the World's First Plug & Play Weight Loss Programs for top hotels and resorts, sparking a wellness revolution. Beyond my professional journey, you'll often find me hiking, swimming, and riding the waves, embracing every moment in nature. Join me on this exhilarating journey towards diet, health and wellness.